Hotel & Student Accommodation, Blackpitts
Hotel & Student Accommodation, Blackpitts
IAC carried out pre-planning and pre-construction archaeological services for two separate adjacent developments at 2.5 acre site at Blackpitts; a 7-storey 202-bedroom hotel and a student accommodation.
Archaeological test trenching was undertaken to inform an impact assessment submitted with the planning application. This noted that the area, traversed by the River Poddle, is characterised by industrial heritage, with upstanding mills and tanneries and sub-surface remains, such as tanning pits, present; albeit in a heavily disturbed condition.
It was determined that any remains to be impacted by the development infrastructure be subject to preservation by record in advance of construction.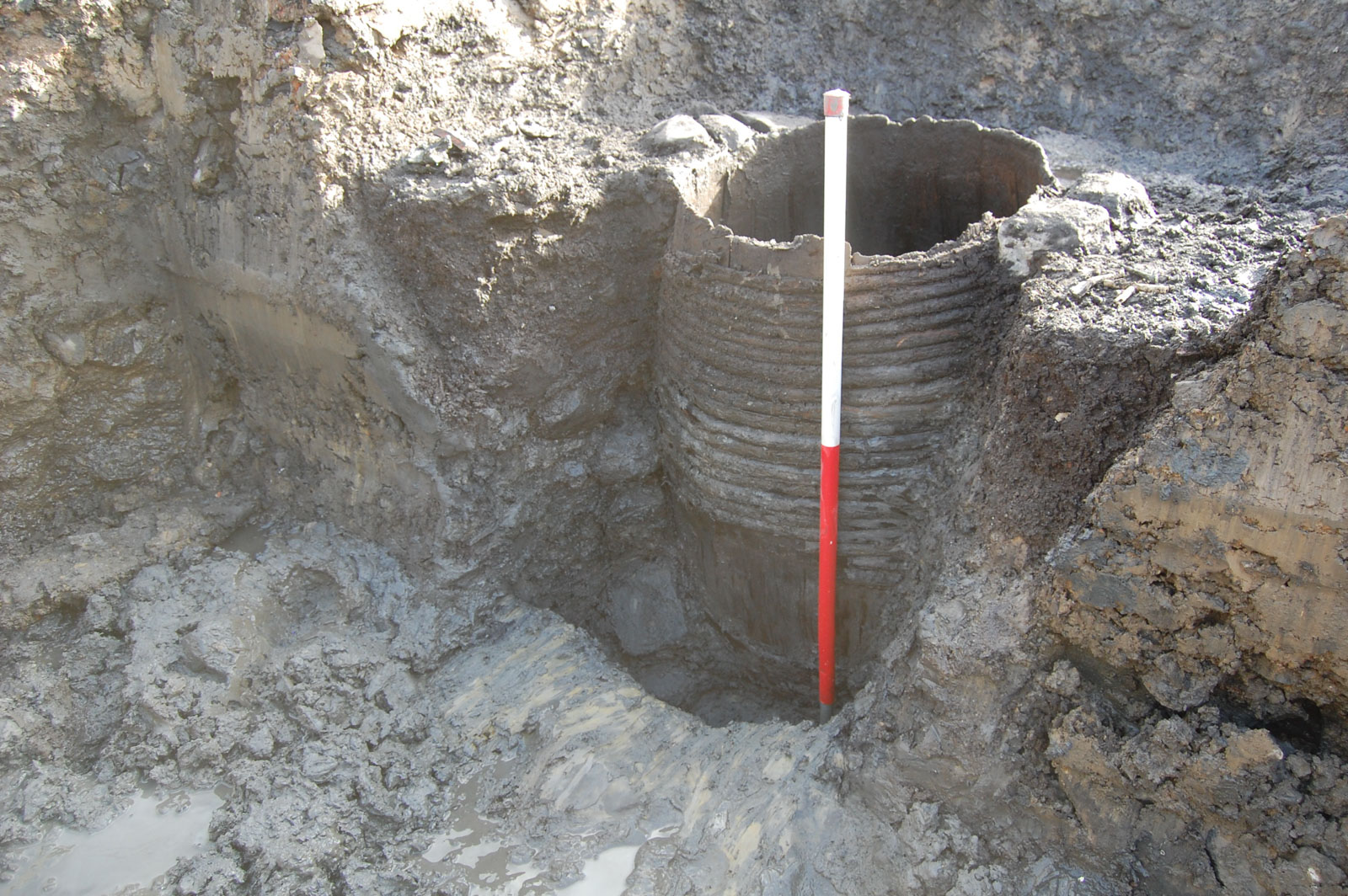 A historical and industrial heritage survey of the complex of buildings at the junction of Mill Street, Blackpitts and Warrenmount was undertaken in compliance with the planning conditions which noted that the upstanding derelict remains largely dated to the 1890s. Archaeological excavation and monitoring were undertaken across the footprint of both developments as they form a discrete site as a whole.
The layout of the excavation areas was dictated by the location of pile cap trenches and sub surface structures such as basements and lift shafts. These investigations revealed extensive post-medieval tanning activity and the foundations of at least two late 17th century houses in the Dutch Billy style.
Interestingly the early tanneries reused imported fish barrels as containers, with the reuse of wine barrels also recorded in the contemporary water network established by the Earl of Meath.